CALL FOR EXHIBITORS
We still have several great spaces for vendors at the show, if you've been waiting now is the time to get your applications / contracts in. The Tucson Glass Art and Bead Festival is shaping up to be a great event, a reunion of many artists that made previous shows so much fun. This will be a medium sized show featuring glass artists and associated vendors only - no mass produced imports, strand beads, or plastic flowers! Doug Harroun @ 505-884-0318 (Tuesday - Friday 11-5) or email me at office@tucsonglassartshow.com
QUALITY INN SUITES has a small private courtyard surrounded by a ballroom that opens into the courtyard as well as 45 Suites and Rooms surrounding the patio and hottub in the center. The ballroom will hold approximately 30-35 artists and artists will be able to sell out of the bottom floor Suites and Rooms. The Quality Inn has provided us with special room rates for the show from $109 to $129 per night (+tax). You must call the hotel and ask for Harry, Events Coordinator for the Hotel, at 520-294-5250 to reserve your room. You must do this immediately.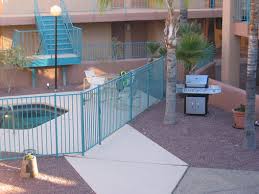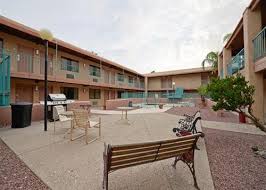 EVENTS IN TUCSON DURING THE SHOW: WE WILL BE LISTING FLAMEOFFS AND EVENTS AS WE RECEIVE THE INFORMATION FROM THE EVENT COORDINATORS.

BUYERS AND COLLECTORS
You do not have to register or provide documentation at the door to shop at our show. If you are a Reseller/Wholesale Buyer, you must provide your Wholesale Information to an individual artist if they choose to sell wholesale. Our mission is to bring you the best of glass art and to encourage you to become enthusiastic customers at our show.
This is our only show and we will bring you the best of the best!
Come join us on Friday, February 6th, 2015 at the Sonoran Glass School annual Flameoff!
This event, sponsored by The Tucson Glass Art and Bead Festival, is an annual competative glass blowing event. Watch as two rounds of amazing glass artists compete in a friendly and lively show of skill at manipulationg glass in the flame. More info can be found here: SGS FLAMEOFF 2015